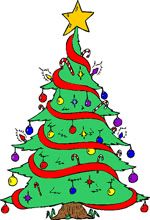 CRUELTY-FREE CHRISTMAS FAIR
in Kings Heath
Sat 15th Dec ~ 10.30am - 4pm
All Saints Church Hall, Kings Heath, Birmingham B14 7RA
(Directions & car parks PLEASE NOTE: no parking at the hall)
Stock up on lots of cruelty-free goodies! Items for sale on stalls will include chocolates, cosmetics, Xmas cards, cakes, soaps, local produce, campaign merchandise, health food, sweets, eco-friendly products, recipe books & lots more...! Also a feast of festive free vegan food samples, raffles, tombolas, a vegan cafe & everything you need for a compassionate Christmas! All this and FREE entry...you can't go wrong!!



Crowds flocked to our Cruelty-Free Xmas Fair in Kings Heath last year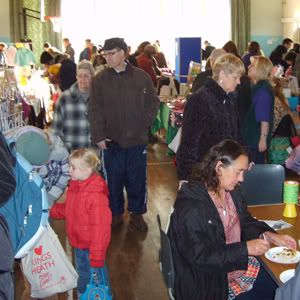 What you can expect to find at our Xmas Fair:
Free Recipes, Nutrition Factsheets & Healthy Living Magazines
Vegan Cafe offering hot festive food throughout the day
Christmas gifts & eco-friendly products
Vegan Tombola
Info re Local Vegan Shops, Restaurants & Cafes
Refreshments
And masses of Free Festive Vegan Food


Please help to promote the event on Facebook



Vegan Cafe
The scrumptious vegan food & refreshments will be provided by ChangeKitchen, the Birmingham based social enterprise that offers award winning veggie/vegan catering for weddings, business events, festivals and more...! See their website www.changekitchen.co.uk




Hopper Haven Rabbit & Guinea Pig Rescue stall at our Cruelty-Free Xmas Fair in Kings Heath last year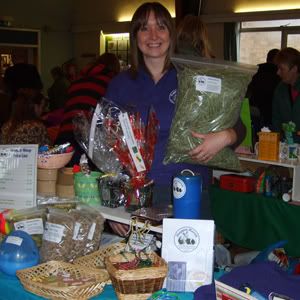 The following companies, campaign groups, sanctuaries and organisations will have stalls at the event. If you would like a stall, please contact us

Moseley Vegans - A FREE vegan food sample stall run by this group for vegans and the vegan curious in and around Moseley, see www.facebook.com/groups/109363345804581/

Brackencraft - Natural handmade soaps, bath bombs, moisturiser, lip balm & lots more, see www.brackencraft.co.uk

Lakeside Ethical Treats - A vast array of chocolate, sweets & snacks incl advent calendars, choc Santas, gift boxes, marshmallows, cinder toffee, vegan 'Mars', 'Snickers', 'Milky Way', savoury snacks etc, all sold in aid of the event organisers, Midlands Vegan Campaigns, see www.ethical-treats.co.uk

Tasker's Takeaways - Free samples of authentic takeaway vegan food, with full frozen meals for your freezer on sale, see www.redditch.veggroup.org/locations/1453.html

Hillfields Animal Sanctuary - Cake stall in aid of the sanctuary, home to nearly 300 animals, based in Blackwell near Bromsgrove, see www.hillfields-animal-sanctuary.com

Ethical Pets - Ethical pet store selling everything your pet needs from bowls and food to leads & toys, see www.ethical-pets.co.uk

The One Earth Shop - Situated on Allison Street, Digbeth, this is the longest running purely vegan shop in the country and a range of their goodies will be on sale on this stall, see www.facebook.com/TheOneEarthShop

Birmingham Animal Action - The local animal rights group which stages demos, leafletting, stalls, vegan outreach etc, active on a wide variety of animal rights issues, see www.facebook.com/groups/birminghamanimalaction/

Chocolate Wendy House - Small Birmingham based company selling gorgeous cream eggs, truffles, orange segments & lots more, see www.chocolatewendyhouse.co.uk

Mimi's Miracle - 100% organic, vegan skincare - honest, caring, repairing for marvellous skin the natural way, see www.mimismiracle.co.uk

SOS for Serbian Animals - Cake stall in aid of the charity. Serbia is a country that has gone through the turmoil of war and unrest and still has a very long way to go. What suffers most in a country like this is the animal population, see www.serbiananimals.plus.com

Beet the System - New Birmingham based venture which produces/supplies a range of organic tempeh. Will be offering free samples & selling packs to take home, see www.facebook.com/pages/Beet-the-System/405580542811190

Tofu Tony's Recipe Books - A wide selection of vegan recipe books on sale.

Birmingham Greyhound Protection - The groups aim is raise awareness of the plight of the dogs that race and the retired racers that need rehoming, see www.facebook.com/BirminghamGreyhoundProtection

Trishul Chocolate - Lots of locally produced & healthy (yes healthy!) raw chocolate goodies!

The Farm Animal Sanctuary - This was Britain's first ever farm animal sanctuary, located near Evesham, and is now home to over 500 animals, see www.thefarmanimalsanctuary.co.uk

Veged Out - A volunteer run, veggie/vegan community cafe in central Birmingham, see www.vegedout.co.uk

Athene Skincare - Small ethical company offering vegan skincare products that are also organic and natural, and free from synthetic chemicals, toxic preservatives etc, see www.atheneskincare.co.uk

Gloucestershire against Badger Shooting - Local group set up to oppose the planned badger cull, see www.glosagainstbadgershooting.org

Artisan Preserves - a fabulous array of specialist vegan goods, including their best-selling Luxury Vegan Mincemeat and a rather delicious Boxing Day Chutney, see www.artisanpreserves.blogspot.com



Many thanks to the following companies for very generous donations of their products which will be available to sample on a free food table, which will be run by Moseley Vegans.

Bute Island Foods - www.buteisland.com

Doves Farm - www.dovesfarm.co.uk

Fry's Vegetarian - www.frysvegetarian.co.uk

Geeta's Foods - www.geetasfoods.com

Meridian Foods - www.meridianfoods.co.uk

Plamil - www.plamilfoods.co.uk

Redwood Foods - www.shop.redwoodfoods.eu

Soyfoods - www.soyfoods.co.uk

Venture Foods - www.venturefoods.com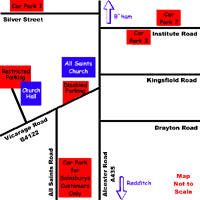 The church is located in the centre of Kings Heath, at the Junction of the A435, Alcester Road and the B4122, Vicarage Road. Buses: 11, 35, 50 and 69 pass the church.

No parking is available at the church hall. We regret that stallholders will have to unload and then park in one of the pay and display car parks marked on the map. Anyone who parks in the hall car park risks a £70 fine! Click the map to see a larger version and details of the very reasonable car park charges.