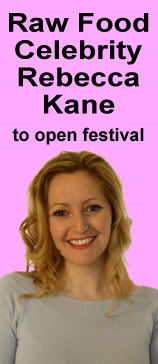 Join the party!
World Vegan Day celebrations start early again this year! Don't miss the 5th West Midlands Vegan Festival on Sat 27th October!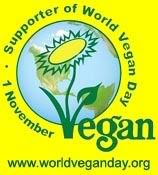 UK Vegan Awards
Vote for your favourite vegan products etc!
Be Our Friend!
Join us on Twitter & Facebook


Web Banners
Please display a banner on your website, blog, Myspace etc. Click here to see various sizes.
Leaflets/Posters
Please help promote the festival. We have 1000's of colour leaflets/posters. Click here to order a batch or download/print yourself.
Venue
The Wolves Civic, North Street, Wolverhampton, WV1 1RQ
(10 mins from bus/train st)
Click here for map etc.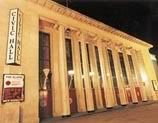 About Us
This event has been organised by Midlands Vegan Campaigns. We are a small group of volunteers, committed to promoting healthy, cruelty-free, eco-friendly plant based diets/lifestyles across the West Midlands region.

We promote veganism by raising awareness of the many benefits: We organise a variety of regular events to get our message across: If you would like to receive occasional news/event emails & updates from us,
Many thanks to our sponsors





Fest 2011 Report
Last year's festival was an incredible success, with 1,700 people attending! Click here for a full report and photos.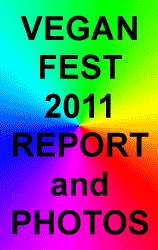 Why Vegan?
People choose the vegan lifestyle for various reasons, including: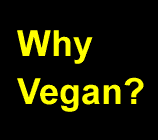 Ethical Treats!
A unique, online and mobile confectionery shop, which sells all your favourite vegan goodies! It's run by volunteers, with all profits ploughed into grassroots vegan outreach, including this festival!!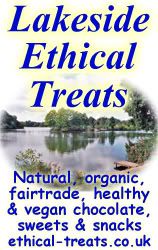 Event Organisers
The festival is organised by Midlands Vegan Campaigns, a small group of dedicated volunteers.