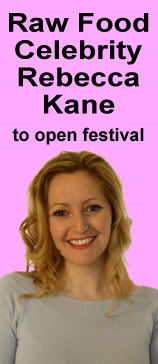 Join the party!
World Vegan Day celebrations start early again this year! Don't miss the 5th West Midlands Vegan Festival on Sat 27th October!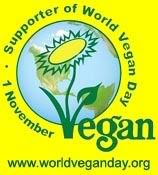 UK Vegan Awards
Vote for your favourite vegan products etc!
Be Our Friend!
Join us on Twitter & Facebook


Web Banners
Please display a banner on your website, blog, Myspace etc. Click here to see various sizes.
Leaflets/Posters
Please help promote the festival. We have 1000's of colour leaflets/posters. Click here to order a batch or download/print yourself.
Venue
The Wolves Civic, North Street, Wolverhampton, WV1 1RQ
(10 mins from bus/train st)
Click here for map etc.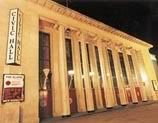 Entertainment in Cafe/Bar
The festival will include a large cafe/bar room where you can enjoy a variety of music and entertainment throughout the day from the following performers. The all vegan licensed bar, will be operated by Pitfield Beers, brewers of organic, vegan real ale & cider. Hot food & refreshments in this room will be provided by Shambhu's and Kailey's Kitchen. See this venue map to find your way to the cafe/bar.

Please note: the following times are subject to change:

11am - Recorded music from vegan acts

12 noon - Lenka Pagan - Yoga Group Demonstration (Lenka Pagan and Gary Tranter will do an hour long yoga workshop at 3pm)

12:20pm - UK Vegan Awards - presented by Dominic Berry. For further details please click here

1pm - Sheena Bratt - solo musician singing songs of peace, love and positivity www.sheenabratt.com

1:30pm - Vegan Folk - playing traditional folk music

2pm - Ross Mayhew - solo musician with songs of 'Vegan Revolution' www.rossmayhew.co.uk

2:30pm - Rumours of Spring - acoustic band playing original songs and covers www.facebook.com/Rumours.of.Spring

3pm - Steve Ison - solo musician www.youtube.com/scenesfrompalacio

3:30pm - The Planeteers - musical duo with songs about politics and green issues www.facebook.com/the.planeteers

4pm - Comedy Hour - featuring Rob Jackson, James Hately and Dominic Berry www.dominicberry.net

5pm - Nicky Jolly - belly dancer

5:20pm - Lonely Joe Parker - band with songs about love, loss and modern life www.lonelyjoeparker.com

Intermissions filled with tracks from:
John Sakars - www.youtube.com/TheSakars
Marlene Sosebee - www.queenboudica.com
Vegan Smythe - www.facebook.com/vegansmythe
Maxime Ginolin - www.maximeginolin.com/en/music

Curated by Rob Jackson
PA and sound engineering provided by Charley Roberts



After Party
The WMVF After Party will start when the festival finishes, at 6pm in The City Bar, where we have hired all 3 floors till 1am! There will be a full vegan menu and live music throughout the evening. For further details, please see www.veganmidlands.org.uk/festival/afterparty.html
Many thanks to our sponsors





Fest 2011 Report
Last year's festival was an incredible success, with 1,700 people attending! Click here for a full report and photos.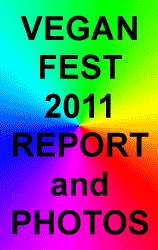 Why Vegan?
People choose the vegan lifestyle for various reasons, including: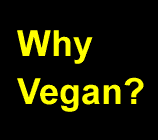 Ethical Treats!
A unique, online and mobile confectionery shop, which sells all your favourite vegan goodies! It's run by volunteers, with all profits ploughed into grassroots vegan outreach, including this festival!!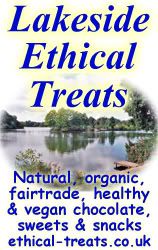 Event Organisers
The festival is organised by Midlands Vegan Campaigns, a small group of dedicated volunteers.