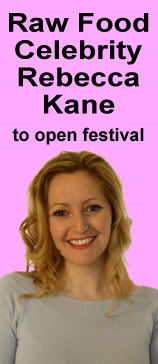 Join the party!
World Vegan Day celebrations start early again this year! Don't miss the 5th West Midlands Vegan Festival on Sat 27th October!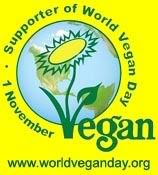 UK Vegan Awards
Vote for your favourite vegan products etc!
Be Our Friend!
Join us on Twitter & Facebook


Web Banners
Please display a banner on your website, blog, Myspace etc. Click here to see various sizes.
Leaflets/Posters
Please help promote the festival. We have 1000's of colour leaflets/posters. Click here to order a batch or download/print yourself.
Venue
The Wolves Civic, North Street, Wolverhampton, WV1 1RQ
(10 mins from bus/train st)
Click here for map etc.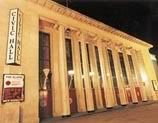 Introducing Our Special Celebrity Guest!
Rebecca Kane is an author, radio presenter, life coach and a fantastic raw food chef. We're delighted to welcome Rebecca, who is vegan, as our special celebrity guest! She will open the event at 11am, treat you to a mouth-watering raw food demo and will be pleased to sign books for you later in the afternoon.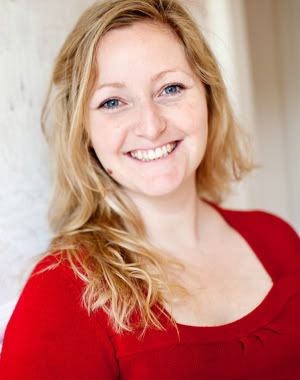 Rebecca's recently released second book, Shine Inside and Out, is packed with amazing but simple recipes that can all be made from ingredients found in your local supermarket.

Rebecca takes you step by step from getting started with how to incorporate more living foods in your diet, to simple and refreshing natural flavoured waters, to smoothies, soups, main meals and deserts. ALL recipes are wheat free, dairy free and UNCOOKED!

Rebecca's recipes will simply astound you - one radio presenter thought she had tricked him - he couldn't believe that the Chocolate Brownie he was eating was raw and full of ingredients that are good for you! Not just the usual white refined flour, sugar and eggs!

Rebecca is passionate about creative raw vegan foods that everyone can make and enjoy, especially after seeing incredible results with her own health and weight.

Don't miss Rebecca's demo at 3.10pm, when she will demonstrate her famous raw chocolate brownies and also raw 'pasta' and pesto. There are many other raw and cooked food demos throughout the day, read more here

From 4pm, shortly after finishing her demo, Rebecca will be signing copies of her books, near the demo area in the Wulfrun Hall.

Read more about Rebecca and her amazing raw living advice and recipes on her fantastic website Shine on Raw



Many thanks to our sponsors





Fest 2011 Report
Last year's festival was an incredible success, with 1,700 people attending! Click here for a full report and photos.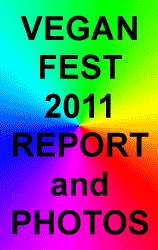 Why Vegan?
People choose the vegan lifestyle for various reasons, including: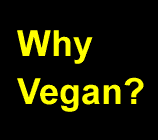 Ethical Treats!
A unique, online and mobile confectionery shop, which sells all your favourite vegan goodies! It's run by volunteers, with all profits ploughed into grassroots vegan outreach, including this festival!!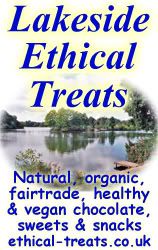 Event Organisers
The festival is organised by Midlands Vegan Campaigns, a small group of dedicated volunteers.