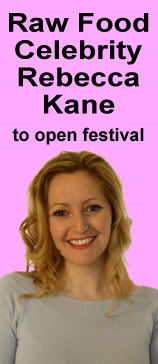 Join the party!
World Vegan Day celebrations start early again this year! Don't miss the 5th West Midlands Vegan Festival on Sat 27th October!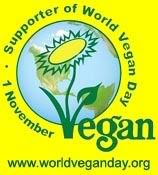 UK Vegan Awards
Vote for your favourite vegan products etc!
Be Our Friend!
Join us on Twitter & Facebook


Web Banners
Please display a banner on your website, blog, Myspace etc. Click here to see various sizes.
Leaflets/Posters
Please help promote the festival. We have 1000's of colour leaflets/posters. Click here to order a batch or download/print yourself.
Venue
The Wolves Civic, North Street, Wolverhampton, WV1 1RQ
(10 mins from bus/train st)
Click here for map etc.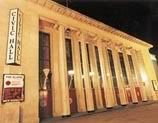 Talks & Workshops
In 3 separate rooms, there will be a full programme of talks and workshops throughout the day. Click on the talk titles in the schedule below for more details about each talk, or simply scroll down the page.
Please note: the following times are subject to change.

For cookery demos, please click here





Balcony Bar 1 (on 2nd floor, lift available)
With Ruth Sanderson-Dredge, co-host of the first vegan environmental radio show in the UK, The Species Barrier
A talk about the importance of grassroots activism with a focus on the consistent message of vegan education.


With Fiona Oakes, elite vegan marathon runner, retained firefighter and carer for around 400 rescued animals at Tower Hill Stables Animal Sanctuary in Essex.
Fiona represented the UK at the Barcelona Olympics in 1992 at Cycling and now holds 4 Marathon course records, two in the UK & two in Finland. Vegan all her adult life she demonstrates that sporting performance can be successfully delivered on the back of a cruelty free lifestyle. This year Fiona became the first Vegan female to complete the Marathon des Sables, the toughest footrace on the planet, 156 miles across the Sahara carrying all your food & supplies for the week.


With Marketa Rozsypalova, Editor of the Tree of Life Holistic Health Magazine, a natural nutritionist & a raw living food chef, who runs workshops, classes & dining experiences in the Midlands. www.treeoflifemagazine.co.uk
Would you like to increase your energy and enjoy a vibrant long life? Discover how raw living foods can boost your physical vitality, improve your mental clarity and even enhance your spirited life. Enrich your healthy eating, keep your optimum weight, look and feel great, younger and in balance.


With Anna Morris, from the ethical pet food/supplies shop, Ethical Pets
Anna will address the safety of vegan cat and dog foods and discuss ideas such as?natural and nutritionally complete.? The talk will conclude in favour of vegan animal foods, however, will also cover the potential pitfalls, ways to veganise where vegan foods fail and how to interpret (and disagree) with meat-favouring dogma. A mix of science, ideology and practical tips, this talk should have something for animal's companion, whatever their current thoughts on the issue of vegan pet food.


With Tim Barford, founder of the UK's first hemp company in 1991 and now the manager of the hemp food & bodycare company Yaoh and organiser of the Vegfest UK events.
Tim Barford from Yaoh has been vegan for the best part of 30 years now, and for the last 20 years has eaten large quantities of hemp seed - one of nature's true superfoods, and arguably the best. Here Tim explains some of the benefits of eating hemp and demonstrates his two favourite hemp smoothie recipes - come and taste for free, and learn a little bit about hemp, the superfood of the century. See www.yaoh.co.uk for more info about hemp.


With Kerry McCarthy, Labour MP for Bristol East and committed vegan http://www.kerrymccarthymp.org
Kerry McCarthy has been an MP for 7 years and vegan for nearly 20. She has given talks about her vegan lifestyle to groups around the country, featured in The Vegan Society video 'Making the Connection' and she campaigns on animal rights issues in Parliament, including against the proposed Nocton 'Super Dairy' Farm in Lincolnshire. On World Vegan Day, 1st November 2011, Kerry became the first MP to set out the case for becoming vegan in Parliament. You can listen to her speech in this video http://www.youtube.com/watch?v=ev2QL9qoImo



Balcony Bar 2 (on 2nd floor, lift available)
With Daniel Therkelsen, Education Officer for The Vegan Society
Veganism is not only great for animals and the planet - a well balanced vegan diet is the healthiest there is - for children as well as for adults. Vegans live longer and suffer less from diseases such as hypertension, obesity, coronary artery disease, certain kinds of cancer and diabetes. But as with all diets, nutritional balance is important. Whether you're already vegan, an aspiring vegan or just vegan curious, this talk will tell you how to avoid the pitfalls and obtain an optimum healthy diet.


With Tony Wardle, journalist, award-winning TV producer, author of Diet of Disaster and Associate Director of Viva!
Almost every one of the world's exploding environmental catastrophes has its roots on the dinner plate! Tony explores how grazing for meat and dairy animals and growing vast areas of soya and other animal feed are inexorably destroying planet Earth. And he offers the solution: change your diet - change the world!


With Wietse van der Werf, co-founder and International Director of The Black Fish
Our oceans are dying. Overfishing is one of the major issues facing the world today and illegal fishing activities are damaging eco-systems and pushing species to the brink of extinction. Emerging from some of the more established conservation organisations, a group of people founded a new organisation in 2010 named The Black Fish. Within a couple of years this initiative has grown into an international marine activism movement, with numerous victories already under its belt. This talk will leave you informed and inspired. Learn about the growing problems created by industrial overfishing and the creative ways in which The Black Fish is turning the tide.


With Dr Victoria Martindale BM BS, primatologist, writer and spokesperson for Safer Medicines and Save the Harlan Beagles
Victoria looks at the evidence that shows animal testing isn't working. Not only are millions of animals suffering and dying unnecessarily but human health is suffering too. It is time the public understood the outdated myths that surround animals in medical research and that have no place in milieu of 21st century science.


With Tony Wardle, Founding Director of the science-based health & nutrition charity The Vegetarian & Vegan Foundation and Associate Director of Viva!
Is it natural to consume milk after weaning? Indeed, is it safe to consume cow's milk at all? Tony explores the many health issues and new research showing why dairy is linked to cancers; how natural growth hormones in milk affect us and what are the dangers of milk protein and saturated fats? Also, if we don't consume dairy where should we get calcium?


With Laura Gough, spokesperson for Animal Equality UK
Animal Equality is an international non-profit organisation dedicated to achieving equal consideration and respect for animals. They are currently working in the UK, Germany, Spain, Italy and India. Laura will talk about the various investigations and campaigns Animal Equality have carried out in different countries to expose animal industries.



Mezz Lounge (on 1st floor, lift available)
With John Davis, Manager of the International Vegetarian Union
For decades, the IVU have staged and supported vegetarian congresses around the globe. Since 2000 the requirement for food 'entirely derived from plants' has been extended to regional congresses and any other events supported by IVU. John has travelled the world attending these events, including Brazil, India, Indonesia, China, Dubai, Nigeria, Ghana & Kenya. Expect to see lots of photos in exotic locations!


with Nikita Goud and Nick Boyce, Site Directors at Sadhana Forest
Sadhana Forest started its ecological revival in the year 2003 on 70 acres of land in India and in the year 2010 in Haiti. We are a volunteer community based on the principles of veganism, gift economy, simplicity and sustainability. We aspire to welcome people from all walks of life to join us and experiment with alternative ways of living. As one of our volunteers once put it "may there be many more forests to grow people"


With Ian Beaumont, Director of Communications and Public Affairs at the League Against Cruel Sports
Any day now, the government plan to start a cull of badgers in two pilot areas, one in Somerset and one in Gloucestershire. They are under pressure from some farmers to take action against Bovine TB. The results from these pilots will determine whether or not the cull is rolled out to bTB hotspots nationwide in future years. Defra is prepared to kill at least 70% of our badgers within cull areas; this may effectively kill all the badgers in those areas. The Independent Scientific Group report on cattle TB concluded "Badger culling can make no meaningful contribution to cattle TB control". The League and many other animal protection organisations have joined forces in order to fight the cull.


With Alex Mitchell, amateur bodybuilder and member of Vegan Bodybuilding
How to loose fat, add muscle mass & maximise results while eating a plant-based, vegan diet. Alex is 21 years old, is around 16 stone in weight & is an ex-strongman competitor turned bodybuilder. His goal is to become the first pro-vegan bodybuilder in the UK.


With Lenka Pagan, a yoga teacher certified in India, USA and Czech Republic. She is also a Healthy Lifestyle Coach with Holistic Approach
In our hectic modern world many people are taking 'time out' to practice yoga - a system of philosophy that originated in India 5,000 years ago. Everyone can practice yoga, regardless of age, sex or ability. Yoga offers us a holistic approach to body, mind and spirit, which can provide us with the 'tools' to cope with the challenges of daily life. Yoga can also complement medical science and therapy for specific conditions.


With Laurence Main, author & editor of the Network of Ley Hunters newsletter and ex-member of Council for The Vegan Society
Leys are alignments of sacred sites, often converging on a holy hill and linked to the sun or moon, e.g. aligned with sunrise at the summer solstice. Our prehistoric ancestors recognised these lines of sight and marked them with our most ancient monuments, including standing stones and burial chambers. Laurence aims to open your eyes to the living nature of the landscape and our need to respect the living land.


With Graham Jevon, a raw organic vegan Naturopathic Nutritionist
Living food nutrition is not a new concept, people like Ann Wigmore have been pioneers in the living foods movement. We will take a look at how living food nutrition has been used in the past. How we can incorporate techniques of the past and modify the idea of living foods for a present day diet. We will also take a look at the food and medicine of the future and how we have access to the future of nutrition right now. Gain a great insight on how to make the living foods diet work for you, without nutritional deficiencies.


Many thanks to our sponsors





Fest 2011 Report
Last year's festival was an incredible success, with 1,700 people attending! Click here for a full report and photos.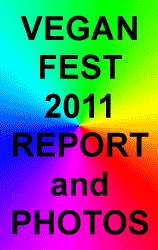 Why Vegan?
People choose the vegan lifestyle for various reasons, including: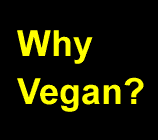 Ethical Treats!
A unique, online and mobile confectionery shop, which sells all your favourite vegan goodies! It's run by volunteers, with all profits ploughed into grassroots vegan outreach, including this festival!!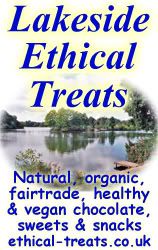 Event Organisers
The festival is organised by Midlands Vegan Campaigns, a small group of dedicated volunteers.