Join the party!
World Vegan Day celebrations start early again this year! Don't miss the 8th West Midlands Vegan Festival on Sat 24th & Sun 25th October!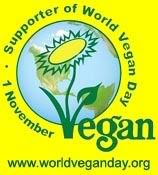 UK Vegan Awards
Vote for your favourite vegan products etc!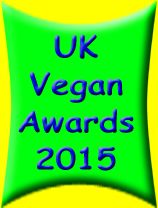 Be Our Friend!
Join us on Twitter & Facebook


Venue
The Wolves Civic, North Street, Wolverhampton, WV1 1RQ
(10 mins from bus/train st)
Click here for map etc.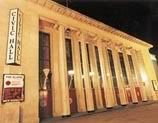 The UK Vegan Awards 2015 are an opportunity to recognise and celebrate the products, companies, organisations and campaign groups who make a real difference to veganism, animals and the planet.

Award nominations in 16 categories are listed below. The winners will be announced and certificates presented on stage at the West Midlands Vegan Festival in Wolverhampton, on the afternoon of Sunday 25th October.

Please vote now! You may vote in all categories, or just 1 or 2, the choice is yours. You will be blocked from voting more than once. Voting will end at 12 midnight on Thursday 22nd October.

If you can't see the survey questions and answers below, please Click here



Many thanks to our sponsors


Why Vegan?
People choose the vegan lifestyle for various reasons, including: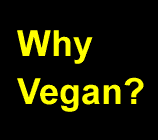 Ethical Treats!
A unique, online and mobile confectionery shop, which sells all your favourite vegan goodies! It's run by volunteers, with all profits ploughed into grassroots vegan outreach, including this festival!!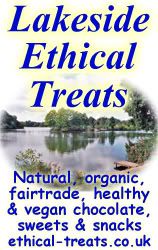 Event Organisers
The festival is organised by Midlands Vegan Campaigns, a small group of dedicated volunteers.