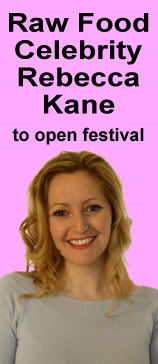 Join the party!
World Vegan Day celebrations start early again this year! Don't miss the 5th West Midlands Vegan Festival on Sat 27th October!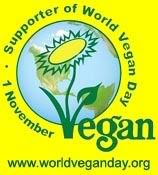 UK Vegan Awards
Vote for your favourite vegan products etc!
Be Our Friend!
Join us on Twitter & Facebook


Web Banners
Please display a banner on your website, blog, Myspace etc. Click here to see various sizes.
Leaflets/Posters
Please help promote the festival. We have 1000's of colour leaflets/posters. Click here to order a batch or download/print yourself.
Venue
The Wolves Civic, North Street, Wolverhampton, WV1 1RQ
(10 mins from bus/train st)
Click here for map etc.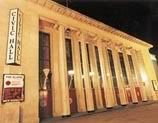 Venue
As usual, the festival is being held in the Wolverhampton Civic Hall, a huge music venue in the city centre. Due to the event's increasing popularity, the 2012 festival will spread into a second large hall (the Wulfrun Hall), providing an extra 400 square metres of floorspace to spread out, browse the stalls and enjoy the many attractions!!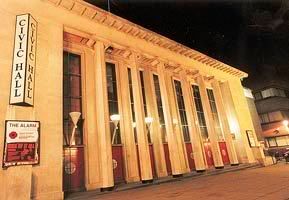 The Wolves Civic,
North Street,
Wolverhampton,
WV1 1RQ

www.wolvescivic.co.uk

See a map below or click here


Stalls will fill the massive Civic Hall, with a large cafe/bar/entertainment room alongside. Downstairs (lifts available), the Wulfrun Hall will become a vegan food hall, with the majority of caterers and cookery demos in here. And there'll be a further 4 rooms upstairs for talks, films etc.

Floorplans
Civic Hall - The large majority of stalls are in here
Wulfrun Hall - Most catering stalls, cookery demos, kids activities and a few other stalls are in here
Venue Map - Find your way around the whole venue, including to the entertainment, all vegan bar, alternative therapy, talks etc.

Find the Venue
The Wolves Civic is only 10 minutes walk from the train/bus stations and just 2 minutes walk from the busy shopping streets. There are numerous car parks within easy walking distance (see map below).


View Larger Map



Save money and cut pollution by sharing a lift to the festival. You can find, offer and request lifts from your town on Freewheelers

Many thanks to our sponsors





Fest 2011 Report
Last year's festival was an incredible success, with 1,700 people attending! Click here for a full report and photos.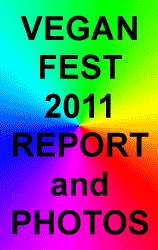 Why Vegan?
People choose the vegan lifestyle for various reasons, including: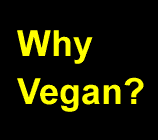 Ethical Treats!
A unique, online and mobile confectionery shop, which sells all your favourite vegan goodies! It's run by volunteers, with all profits ploughed into grassroots vegan outreach, including this festival!!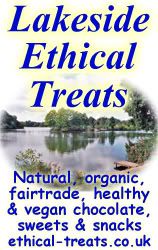 Event Organisers
The festival is organised by Midlands Vegan Campaigns, a small group of dedicated volunteers.