MVC Founder Standing for Parliament!
Kevin White will put compassion on the agenda at the General Election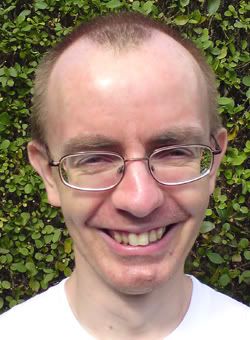 Kevin White is the Green Party Parliamentary Candidate for Redditch, where the current MP is Jacqui Smith, the former Home Secretary!

Kevin says:

"I have been passionate about green and animal issues all my life. Last year I stood for the Green Party in 2 local elections in Redditch. I was delighted with the results, particularly in the county council election, when over 16% of voters in my division cast a vote for me, a remarkable outcome.

Standing for parliament is a fantastic opportunity to promote sustainable, ethical living & increase support for the Green Party. I'm looking forward to giving everyone in Redditch the chance to vote for a sustainable, fair and compassionate society!"

If you would like to support Kevin's election campaign, whether by making a donation or in various other ways, please see his election website where you can also read many more details about the campaign http://kevinwhitegreenparty.wordpress.com

You can also stay up to date with Kevin's election campaign via Facebook and Twitter. www.facebook.com/group.php?gid=182132383654 and http://twitter.com/redditchgreens
Kindly hosted by www.kaleton.com/, technology for grass roots campaigners.