New Midlands Veg*n Forum Launched
We are delighted to announce that a brand new Midlands veggie/vegan forum has been created!

Check out Veg Chat Midlands here http://vegchatmidlands.freeforums.org

You can chat about food, friends, TV, books, health, current affairs, sport or just vegetariansim/veganism - chat about anything you like with likeminded people across the Midlands region. There is, of course, also a campaigning section, for those that want to talk about veggie/vegan promotion, animal rights and environmental issues.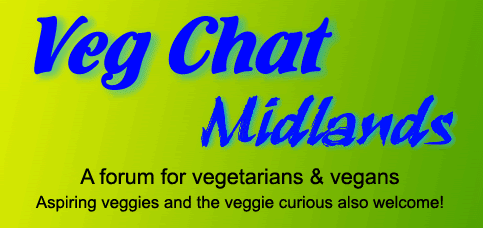 And finally, there is a section for your town or local group to have your own public or private forum. Somewhere to chat about anything you like with people in your town. Read more about this on the forum.

Logon today and start chatting - you can remain totally anonymous if you wish! If you have any comments, suggestions or questions, you can post a topic in the "About Veg Chat Midlands" section.

I hope you agree that this is a fantastic new resource for veggies/vegans here in the Midlands. If you run a website, MySpace or blog, why not display a link to Veg Chat Midlands. Help to make this a thriving community for veggies & vegans and also somewhere aspiring veggies and the veggie curious can seek advice, ask questions etc.

Happy chatting!!


Kindly hosted by www.kaleton.com/, technology for grass roots campaigners.