Pledge to Attend!
Tell us your coming via PledgeBank & Facebook


Be Our Friend!
Join us on Myspace & Facebook

Web Banners
Display a banner on your website, blog, Myspace etc. Click here to see various sizes/shapes.

Leaflets/Posters
Help promote Veggie Pride UK. We have 1000`s of colour leaflets. Click here to order a batch or download/print yourself.
Wish List!
We`re hoping to find all the things on our Wish List - can you help?

Need a Lift?!
If you have to go by car, go with Freewheelers

Event Organisers
Veggie Pride is organised by Midlands Vegan Campaigns, a small group of dedicated volunteers.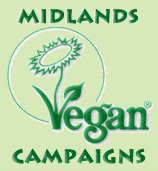 Other Festivals
For details of our West Midlands Vegan Festival & other annual, local/national vegan fairs & festivals Click here
Why Birmingham?

The question of whether to stage a Veggie Pride event in the UK has been a topic of discussion amongst veggie/vegan campaigners for some time. There is clearly alot of enthusiasm for the UK to join in with this international day of vegetarian celebration. Birmingham has been chosen as the host city because of it`s central location, due to the presence here of a group committed to organising such an event ( Midlands Vegan Campaigns ) and finally because Birmingham has played a very important role in the progress of vegetarianism for well over 100 years.

Vegetarians in Birmingham formed one of the very first local branches of The Vegetarian Society in 1853 and, in it`s various reincarnations, has flourished ever since.

James Henry Cook opened a vegetarian restaurant on Corporation Street in 1896. It soon expanded and became the first vegetarian hotel in the UK, named The Pitman Vegetarian Hotel. James Henry Cook then went on to set up the Pitman Health Food Company in Birmingham, which was regarded as the largest health food dealers in the world. He also opened a vegetarian food shop, the first in the UK, and it`s from here that the phrase `health food store` originated. The idea spread rapidly and health food stores could soon be found in every town across the country. Read more about this here http://en.wikipedia.org/wiki/The_Pitman_Vegetarian_Hotel

Birmingham is currently home to the longest running purely vegetarian and vegan shop in the UK - the One Earth Shop on Allison Street, Digbeth. And now, The Vegan Society of the United Kingdom (the world`s first vegan society) have made their home in Birmingham, employing 11 full time staff.

For all these reasons, there is nowhere more appropriate than Birmingham to stage the first national outdoor celebration of vegetarianism.
Photos from Veggie Pride 2008 in New York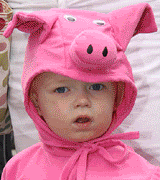 Many thanks to our sponsors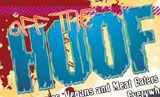 Click here for our full list of sponsors.


Why Veggie?
People choose the veggie & vegan lifestyles for various reasons, including: