Pledge to Attend!
Tell us your coming via PledgeBank & Facebook


Be Our Friend!
Join us on Myspace & Facebook

Web Banners
Display a banner on your website, blog, Myspace etc. Click here to see various sizes/shapes.

Leaflets/Posters
Help promote Veggie Pride UK. We have 1000`s of colour leaflets. Click here to order a batch or download/print yourself.
Wish List!
We`re hoping to find all the things on our Wish List - can you help?

Need a Lift?!
If you have to go by car, go with Freewheelers

Event Organisers
Veggie Pride is organised by Midlands Vegan Campaigns, a small group of dedicated volunteers.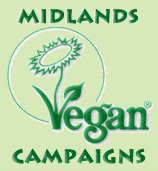 Other Festivals
For details of our West Midlands Vegan Festival & other annual, local/national vegan fairs & festivals Click here
Transport

Transport has been organised from the following areas. If you can arrange coach or minibus transport from your area, please contact us as soon as possible and we`ll display details here.

Bristol - A coach is leaving Bristol Temple Meads at 8.30am. May also pick up in Cheltenham, Gloucester or Worcester depending on interest. £11 waged, £8 unwaged. The coach will leave Birmingham at 6pm. Contact 07595 745441 or barc (at) hotmail.co.uk for details.


London - Leaving Central London at 8.30am. For further details, contact info (at) londonanimalrights.org.uk or 07899 775493.


Manchester - more details coming soon...


Nottingham - For details, contact nar (at) veggies.org.uk or 0845 458 9596 or 07870 861837.


Yorkshire - Picking up Leeds at 9am, Wakefield at 9.20 and Sheffield at 9.40am. £10 a seat - email animalrightswestyorks (at) yahoo.com or ring 01924 374295 for more details.


If there`s no transport from your area, try Freewheelers or Lift Share
Photos from Veggie Pride 2008 in New York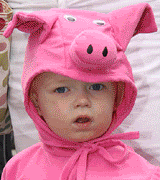 Many thanks to our sponsors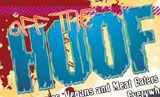 Click here for our full list of sponsors.


Why Veggie?
People choose the veggie & vegan lifestyles for various reasons, including: