Pledge to Attend!
Tell us your coming via PledgeBank & Facebook


Be Our Friend!
Join us on Myspace & Facebook

Web Banners
Display a banner on your website, blog, Myspace etc. Click here to see various sizes/shapes.

Leaflets/Posters
Help promote Veggie Pride UK. We have 1000`s of colour leaflets. Click here to order a batch or download/print yourself.
Wish List!
We`re hoping to find all the things on our Wish List - can you help?

Need a Lift?!
If you have to go by car, go with Freewheelers

Event Organisers
Veggie Pride is organised by Midlands Vegan Campaigns, a small group of dedicated volunteers.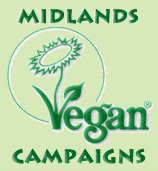 Other Festivals
For details of our West Midlands Vegan Festival & other annual, local/national vegan fairs & festivals Click here
Contact Us

Write to:

Midlands Vegan Campaigns,
PO Box 10202,
Redditch,
Worcs. B98 8YT.

Telephone:

01527 458395

Email list:

Click here to subscribe to our email list. Some people have problems subscribing themselves. If you do, simply email us at the `info` address below, with `subscribe` in the subject line.



Email:

We have a number of addresses for you to contact us via email.

General Enquiries: info (at) www.veganmidlands.org.uk

Stall Bookings & Sponsorship Enquiries: bookings (at) www.veganmidlands.org.uk

Volunteer your help: volunteers (at) www.veganmidlands.org.uk

Media Enquiries: media (at) www.veganmidlands.org.uk

Community Relations: community (at) www.veganmidlands.org.uk
Photos from Veggie Pride 2008 in New York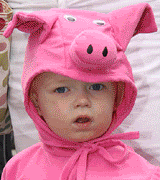 Many thanks to our sponsors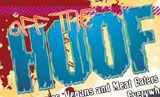 Click here for our full list of sponsors.


Why Veggie?
People choose the veggie & vegan lifestyles for various reasons, including: