Pledge to Attend!
Tell us your coming via PledgeBank & Facebook


Be Our Friend!
Join us on Myspace & Facebook

Web Banners
Display a banner on your website, blog, Myspace etc. Click here to see various sizes/shapes.

Leaflets/Posters
Help promote Veggie Pride UK. We have 1000`s of colour leaflets. Click here to order a batch or download/print yourself.
Wish List!
We`re hoping to find all the things on our Wish List - can you help?

Need a Lift?!
If you have to go by car, go with Freewheelers

Event Organisers
Veggie Pride is organised by Midlands Vegan Campaigns, a small group of dedicated volunteers.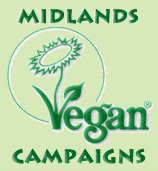 Other Festivals
For details of our West Midlands Vegan Festival & other annual, local/national vegan fairs & festivals Click here
About Us

This event has been organised by Midlands Vegan Campaigns. We are a small group of volunteers, committed to promoting healthy, cruelty-free, eco-friendly plant based diets/lifestyles across the West Midlands region.

We promote veganism by raising awareness of the many benefits: We organise a variety of regular events to get our message across: If you would like to receive occasional news/event emails from us, please subscribe to our email list or if you would like to discuss veggie/vegan campaigning with likeminded people across the Midlands, join the new forum Veg Chat Midlands


Photos from Veggie Pride 2008 in New York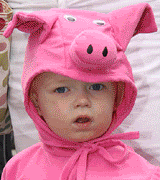 Many thanks to our sponsors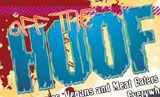 Click here for our full list of sponsors.


Why Veggie?
People choose the veggie & vegan lifestyles for various reasons, including: