Pledge to Attend!
Tell us your coming via PledgeBank & Facebook


Be Our Friend!
Join us on Myspace & Facebook

Web Banners
Display a banner on your website, blog, Myspace etc. Click here to see various sizes/shapes.

Leaflets/Posters
Help promote Veggie Pride UK. We have 1000`s of colour leaflets. Click here to order a batch or download/print yourself.
Wish List!
We`re hoping to find all the things on our Wish List - can you help?

Need a Lift?!
If you have to go by car, go with Freewheelers

Event Organisers
Veggie Pride is organised by Midlands Vegan Campaigns, a small group of dedicated volunteers.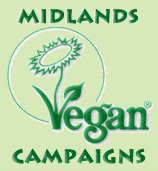 Other Festivals
For details of our West Midlands Vegan Festival & other annual, local/national vegan fairs & festivals Click here
Donations

The costs involved with organising Veggie Pride UK are very high. Costs include printing(and other publicity), hire of various essentials (stage, sound equipment, gazebos etc), electricity, insurance and possibly even road closures! We will cut down on costs wherever possible but it`s clear that we can`t go ahead without financial support!

Although some of Midlands Vegan Campaigns funding for events comes from sponsors and stallholders, we are heavily reliant on donations from members of the public. All MVC volunteers give their time and energy free of charge, so you can be assured that 100% of donations received are ploughed into our campaigns & events.

Any amount that you can give will be very much appreciated and will help to ensure the success of Veggie Pride UK. Please make cheques payable to `Midlands Vegan Campaigns` and post to Veggie Pride UK, PO Box 10202, Redditch, Worcs. B98 8YT.

Alternatively, you can pay direct into our account at any branch of Nationwide. Please contact us for our account details.

Thankyou!




Donations Received

Many thanks to the following groups for their generous donations. And many more from individuals...you know who you are!!

£85 - Coventry Animal Alliance

£50 - Isle of Wight Vegetarians & Vegans

£50 - Loughborough & Leicester Animal Concern

£50 - The Way in the Wilderness

£30 - Solihull Animal Aid

£20 - Peterborough Vegetarian Group

£10 - Ethical Singles


Photos from Veggie Pride 2008 in New York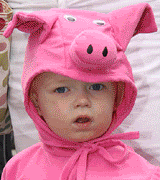 Many thanks to our sponsors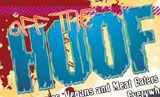 Click here for our full list of sponsors.


Why Veggie?
People choose the veggie & vegan lifestyles for various reasons, including: